The Townsend School of Music on the Macon Campus offers undergraduate and graduate professional music studies in a comprehensive university environment. The School is nationally recognized for its outstanding faculty, award-winning students and nationally recognized performance ensembles.
Facilities
McCorkle Music Building
The McCorkle Music Building is located on Mercer's Macon campus. This building was made possible by the generous gift of Allan and Rosemary McCorkle, and was dedicated in 2002. Ten of history's greatest composers are immortalized in friezes lining the building's exterior: Americans Aaron Copland, Charles Ives, George Gershwin, Duke Ellington and Lowell Mason, and Europeans Igor Stravinsky, Ludwig van Beethoven, Wolfgang Amadeus Mozart, Johann Sebastian Bach and Nadia Boulanger. The $7 million facility spans 28,000 square feet and contains two large ensemble rehearsal rooms with recording capability, 16 practice rooms, a computer lab, classrooms, keyboard lab and a beautifully intimate, 200-seat recital hall.
Neva Langley Fickling Hall
The Neva Langley Fickling Hall is a beautifully intimate 200-seat venue. Considered one of the best performance centers in the Southeast, the hall offers state-of-the-art acoustics and a superb performance space designed to support the highest caliber of musical events, including recitals, operas, choral and vocal presentations, instrumental works and jazz ensembles. Among its outstanding features are a Richards, Fowkes & Co. pipe organ and professional recording and multimedia equipment.
Newton Chapel
Formerly Tatnall Square Baptist Church, Newton Hall (Chapel) was dedicated in honor of Dr. Louie D. Newton in 1978. In 1983, the Plunkett-Sewell family commissioned a Holtkamp pipe organ, specially designed for the Chapel. The 52-rank Tracker instrument is one of the largest organs of its kind on the eastern seaboard, establishing Mercer as a center for organ performance and teaching.
The Grand Opera House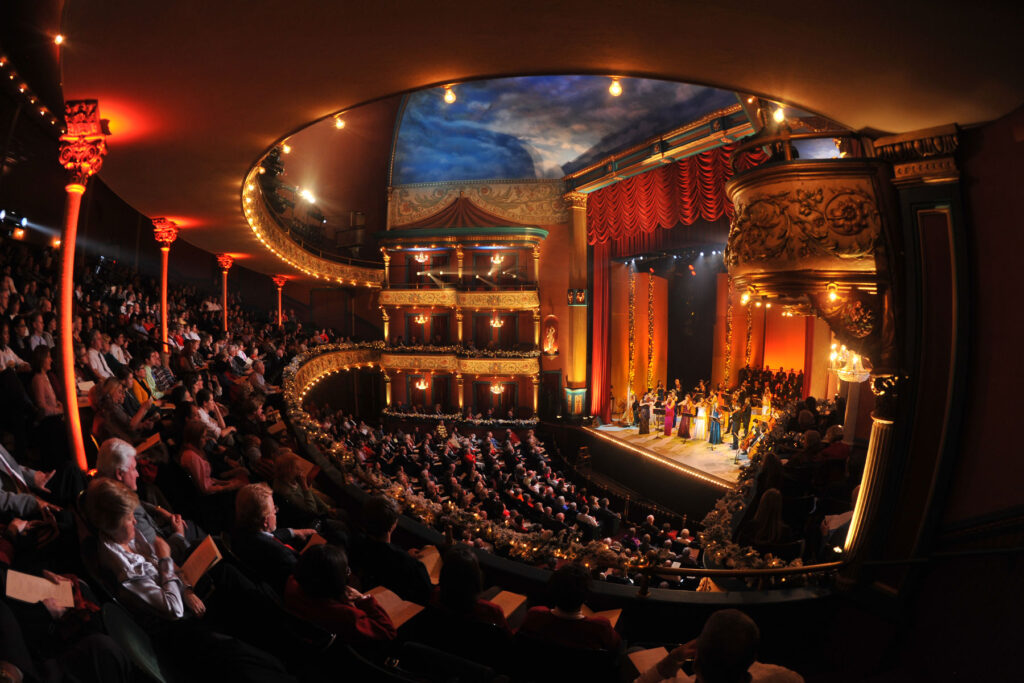 The Grand Opera House is a 1,030 seat performing arts center that offers a full line of quality production equipment, experienced marketing services, a knowledgeable technical crew, professionally-run box office and a staff dedicated to helping you realize your event even greater than you thought it would be.